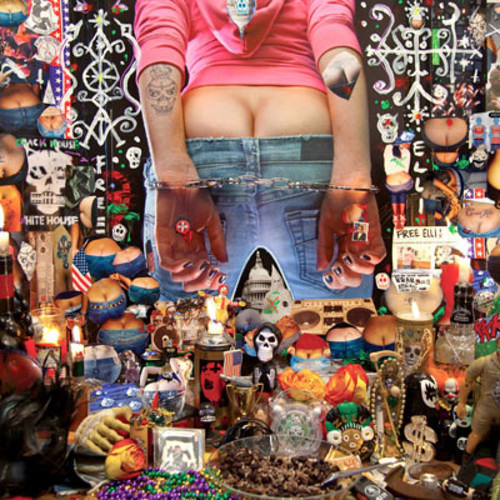 Last March,
Stones Throw
fellow
CX Kidtronik
debuted his magnetic and cutthroat "
Locked In
". The furiously cerebral track brought in likable comparisons to
Death Grips
, but that's mostly based on the tantric energy on display. Two months later and we finally get the second taste of his upcoming
Krak Attack 2: The Battle Of Eli Skiff LP, with "Lady Krak P.S.A".

This time around, Kidtronik stays off the verses, with Lady Miss Kier and Digable Planets' member Ladybug Mecca contributing. It may not be as entirely abrasive as the aforementioned "Locked In", but the production techniques are no joke. There's a really heavy vibe here, and that's worth noting enough.

Check out the track below.